3rd The International Conference on Biomedical Engineering (IBIOMED) 2020 – UGM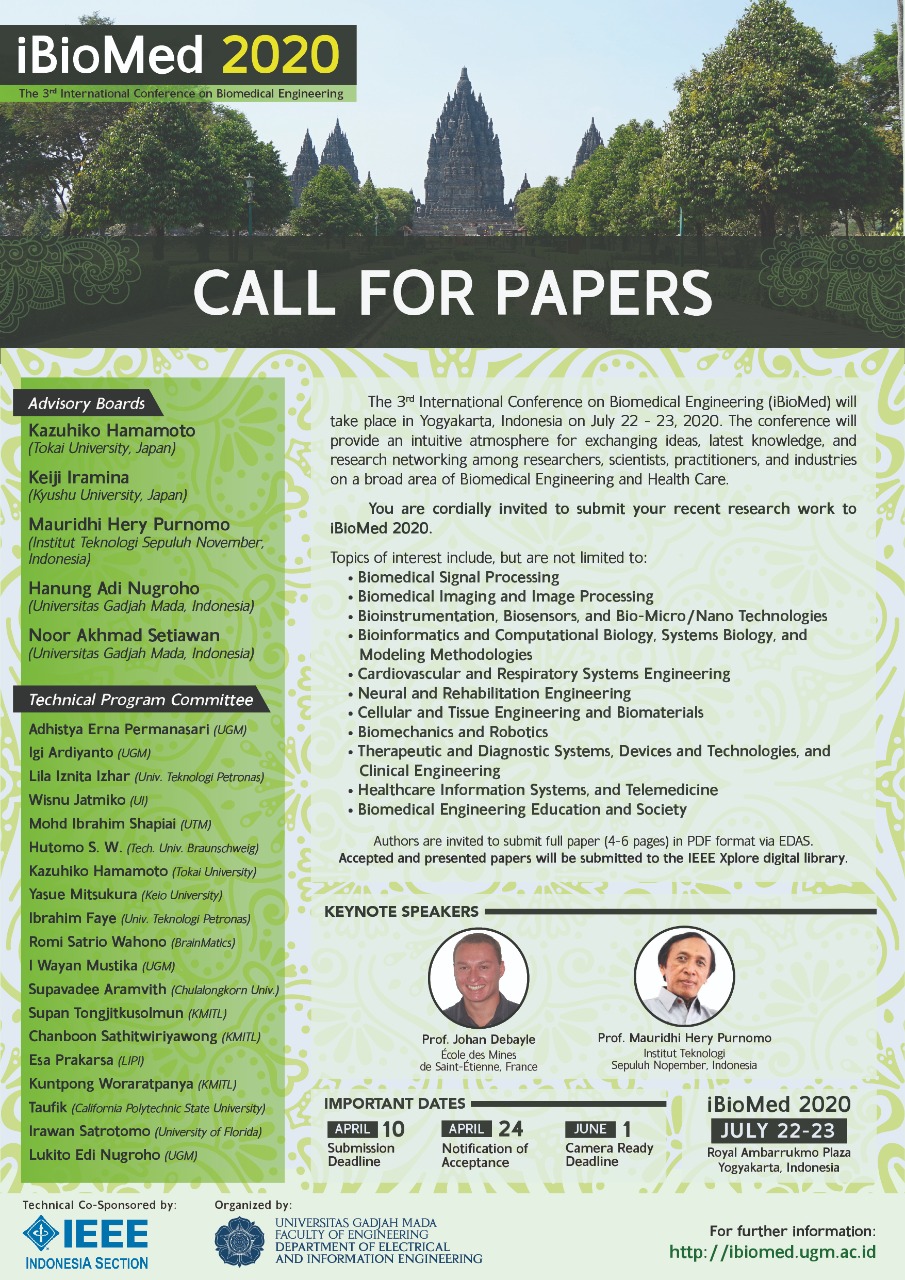 On behalf of the organizing committee, we are pleased to announce that the 2020 3rd Intemational Conference on Biomedical Engineering (IBIOMED 2020) will be held on 22-23 July, 2020 in Yogyakarta, Indonesia. IBIOMED 2020 provides an ideal academic platform for researchers to present the latest research findings and describe emerging technologies, and directions in biomedical engineering.
The conference is intended as an International Forum for those who wish to present their latest research results, innovative ideas, and experiences in the fields of Biomedical Engineering. This conference will also provide the excellent opportunity to meet experts, exchange information, and strengthen the collaboration among researchers, engineers, and scholars from both academia and industry, while enjoying the cultural heritage and natural beauty of Yogyakarta, coupled with the friendliness of its people.
Conference topics:
1) BIOMEDICAL SIGNAL PROCESSING
2) BIOMEDICAL IMAGE PROCESSING
3) BIOINSTRUMENTATION AND SENSORS
4) BTO[NFORMATICS ANI) COMPUTÄFIONAL BIOLOGY
5) BIOMECHANICS AND BIOROBOTICS
6) NEURAL AND REHABILITATION ENGINEER[NG
Important Dates:
* Dates ofthe Conference: July 22-23, 2020
* Full Paper Submission: April 10, 2020
* Notification of Acceptance: April 24, 2020
* Camera Ready: June 1, 2020
Website : http://ibiomed.ugm.ac.id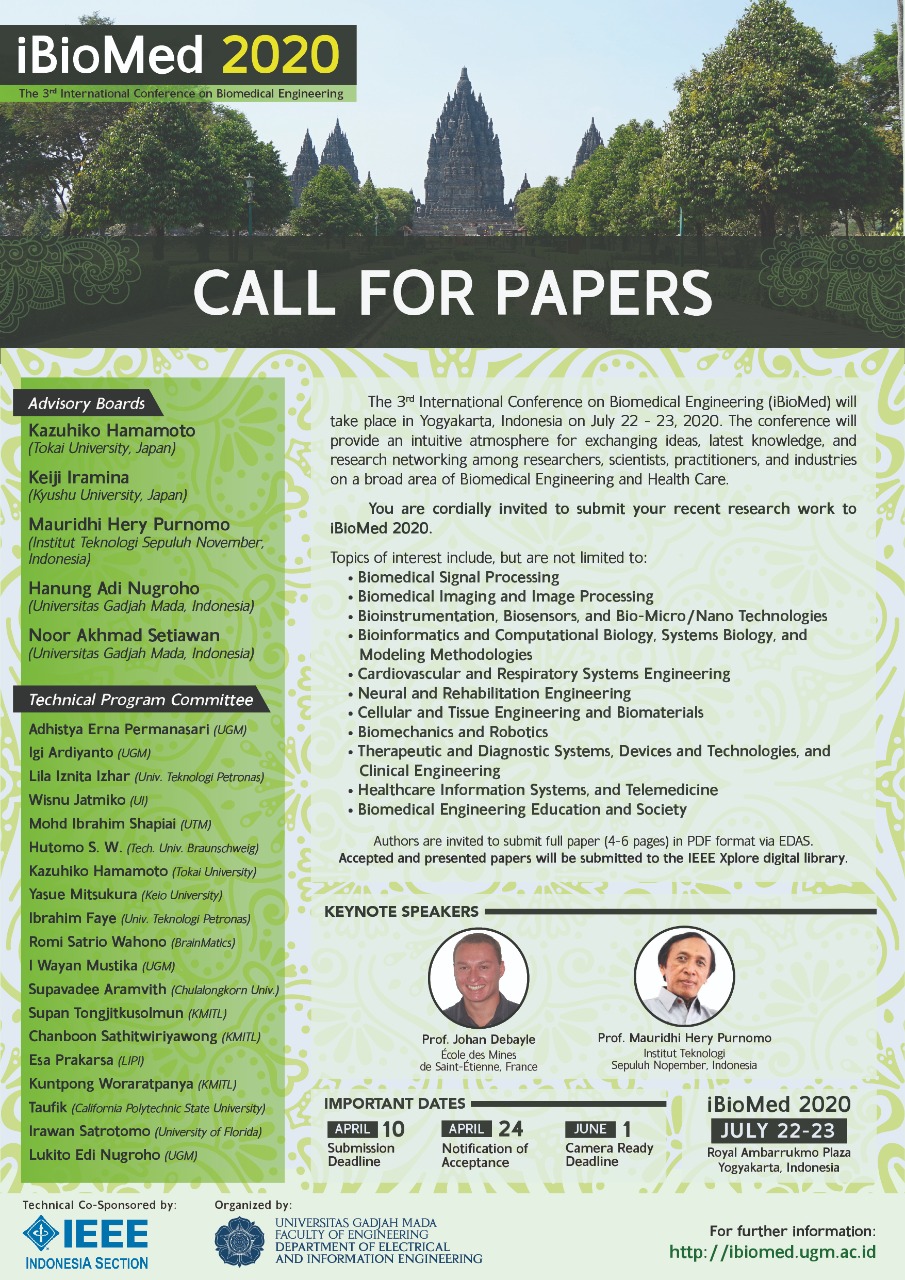 Editor : Johan Iriawan Akbar
WhatsApp Admin FT : http://bit.ly/adminFTUM